The Communities4Walkability team love getting into communities to discuss the project and jumped at the chance to attend AgFest! AgFest is one of the biggest events in the Tasmanian calendar and shares our aim of supporting rural Tasmanian communities. We were also excited to learn from the organisers that AgFest attendees walk an average of five kilometres each day of the event!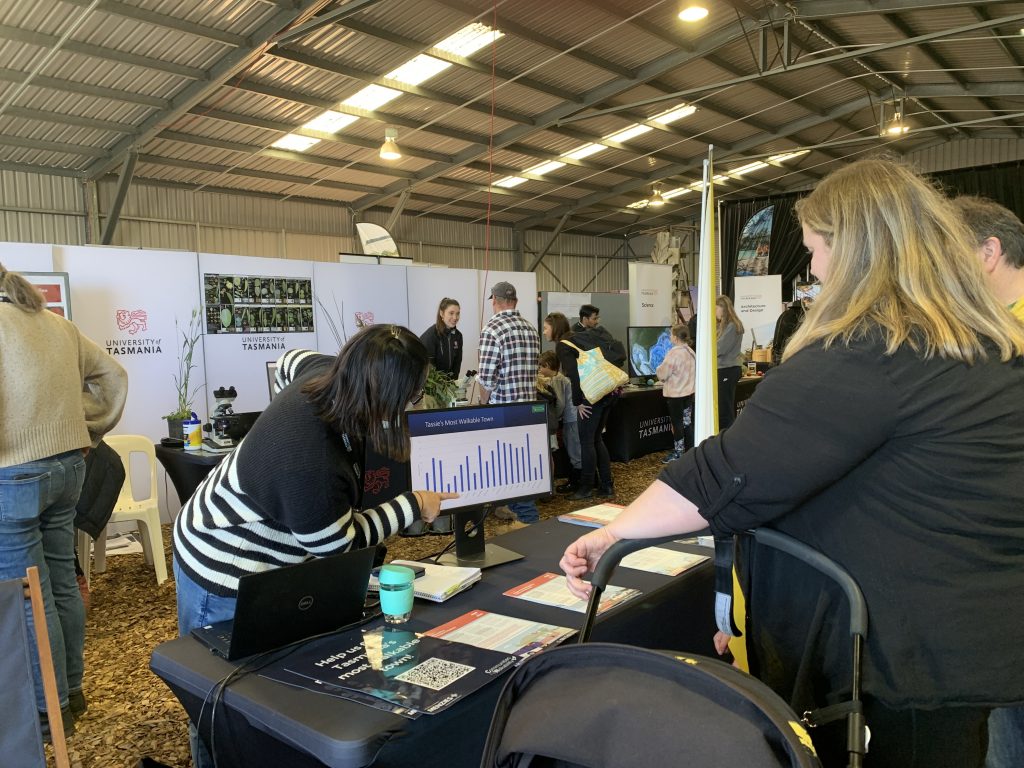 Whilst at AgFest, the Communities4Walkability team asked attendees to assess the walkability of their town. Devonport and Allens Rivulet were up the top with a score of 15 out of 16.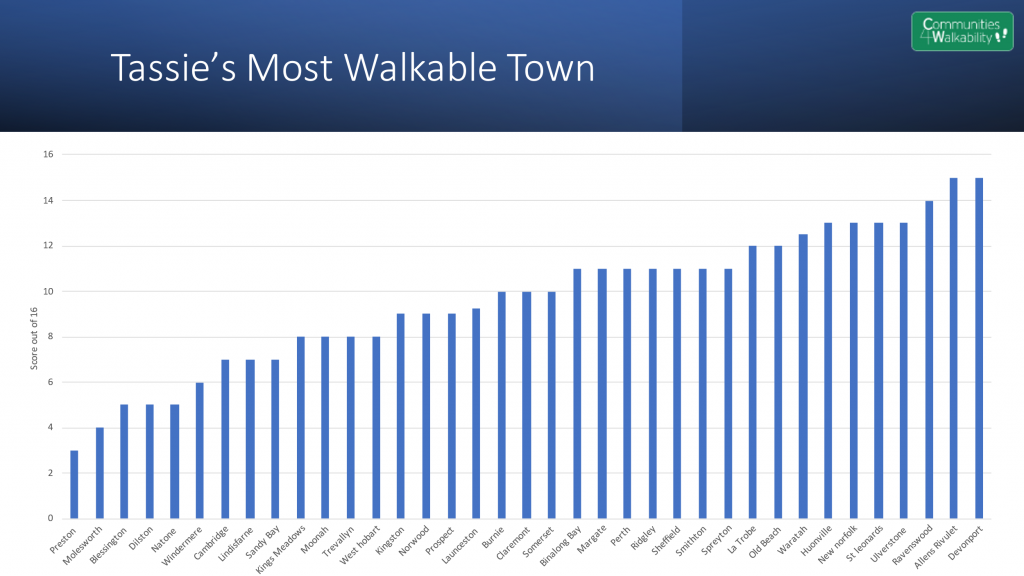 The 'People's Choice' for most walkable town was Launceston followed by Evandale.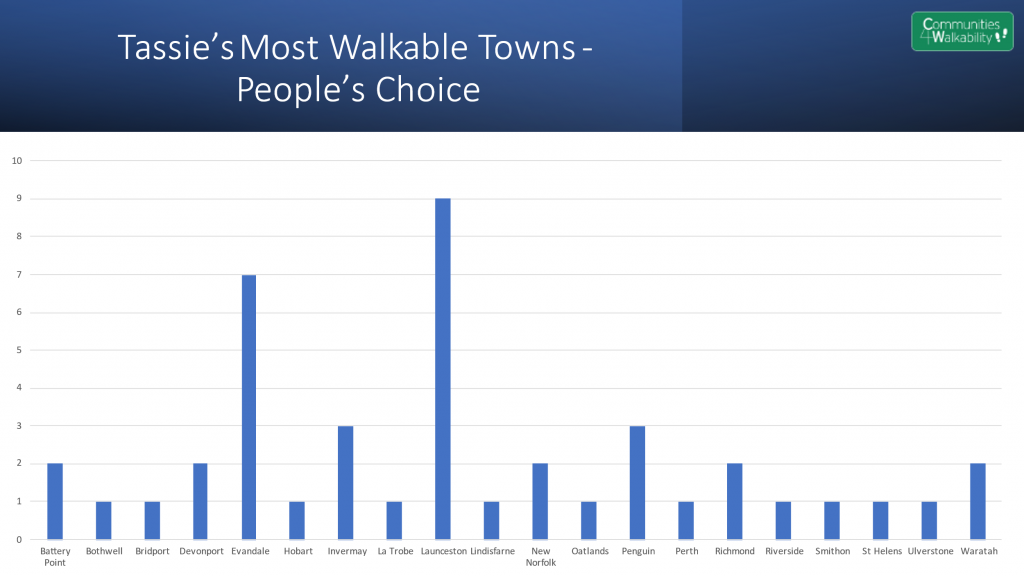 Thanks to the AgFest organisers and all the attendees who came to chat!